Thursday's Vietnam Veterans Day marked 50 years since the withdrawal from the longest conflict in Australian history.
Originally known as Long Tan Day, this annual day of remembrance for those who served in the Vietnam War was recognized in Finley with the lowering of the Australian flag and the laying of a wreath by the Vice President of the Finley RSL sub-branch, Ian 'Jim' White.
Jim is a Vietnam veteran himself, and there are many others in our community who served in Vietnam.
However, the only person known to Finley to have lost their life in the drawn-out dispute was Matthew Loughman, then 21 years old.
Matthew was one of eight sons born to Matthew and Mary Loughman and died in Long Binh, southern Vietnam, Bien Hoa province, on July 19, 1969.
He was a private in the 1st Australian Logistics Support Group and is buried in Finley Lawn Cemetery.
•••
Finley Regional Care Auxiliary's AGM was held on Monday August 15th and saw some leadership changes.
Sue Hand is now President, Mary Beattie and Millie Johnson serve as Joint Secretary with Shirley Gray as Treasurer.
The meeting was followed by a tea party.
Outgoing President Marj Maxwell and former Secretary Norma McMurray have left their posts, after playing an important role in the care of the elderly in Finley for more than 40 years.
Both were founding members of Finley Regional Care Auxiliary, with the inaugural meeting taking place on March 13, 1991.
Marj was the first president and Norma was involved in fundraising for the Ulupna construction project during those early years.
While leaving office, Marj and Norma will still be available to encourage and advise the new executive when needed. Marj now holds the position of Vice President.
•••
inley Regional Care Auxiliary will be holding a street stall next Friday August 26th and members will be available at Finley IGA today to sell tickets in the draw.
Donations of edibles, plants and other salable items would be greatly appreciated.
• • •
The Finley Show Society calls on all community groups, organizations and auxiliaries to show off their talents and enter the group show section of the show.
You need to enter four items – a jar of marmalade or jam, a butter cake, a sewing/crafting item, and a flower arrangement with fresh/artificial flowers on the theme of "Agricultural Exhibits".
Men who claim to know how to cook are invited to participate in the men's chocolate cake competition.
There are only 10 days left until the show. It's time to get yourself a schedule and check the closing dates for each section as times vary.
The show secretariat will be open Tuesday from 10 a.m. to 4 p.m. All requests to the secretariat on 0499 872 437.
•••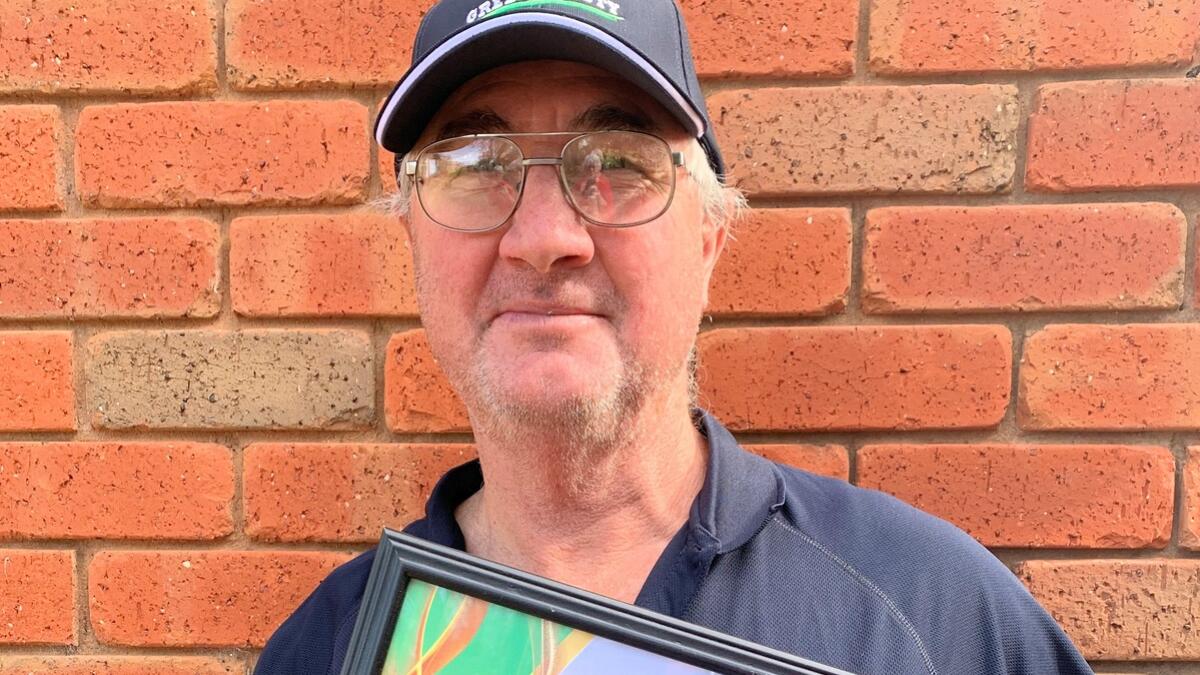 Congratulations to Finley local Daryll Morris on succeeding and being recognized as the 'Rising Technician' for Green Pesty on their 2021/22 awards night.
Daryll has worked for Green Pesty for just under two years. The society celebrated its awards night at its annual conference, held this year at the Yarrawonga-Mulwala Golf Club.
Daryll has been recognized for his excellent customer service and his passion for introducing safe and environmentally friendly pest control solutions to businesses in his region. Kudos Daryl for your tremendous efforts.
•••
Local golfer Beth White made every golfer's dream come true last Wednesday by attending the annual Pink Day Out at Finley Golf Club.
Beth teeed off on the par 3, 141m 6th hole with partner Linda Rendell and visitors Sandi Moore and Marianne Whelan from Berrigan, and all were delighted to see the resulting hole-in-one.
Needless to say that the rest of the round took place in the blur for the group! The celebrations continued when they returned to the clubhouse.
• • •
The winner of the Finley Lions Club draw was Vic Watson of Berrigan. Well worth a trip to Finley, even if it's just to earn a trailer of firewood.
•••
Articles for 'From Finley' can be submitted by calling 0428 293 922, emailing anne.freestone@bigpond.com or left at South Riverina News Desk.
Please include a contact name and phone number.